If you are looking for a great experience in Southern Arizona, look no further than Canoa Ranch and Torres Blancas. Conveniently located in Green Valley, approximately 30 minutes south of Tucson International Airport, these two full length championship layouts have some of the finest views along the I-19 corridor.

The designers of Canoa Ranch have done a masterful job of routing the course so that the views of the Santa Rita Mountains and Elephant Head Rock are in sight on almost every hole. The design of Torres Blancas uses the Santa Cruz River Valley as the natural back drop for the golf course. The tree lined fairways give you hints and peeks of one of the largest pecan groves in North America, right across the river.

Canoa Ranch and Torres Blancas offer two ideal locations for your golf learning experience. Refine your game with one of the golf instruction packages offered.
---
MEET OUR INSTRUCTORS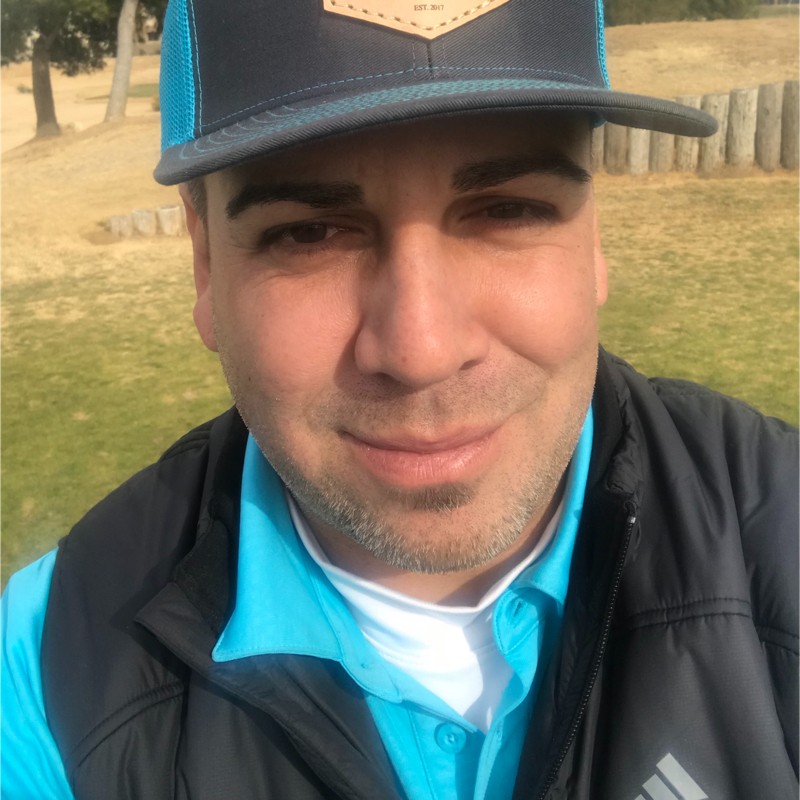 Darren Cohen
Director of Golf
Lessons at Torres Blancas Golf Club, by appointment only.
Darren Cohen, Director of Golf
E: DCohen@canoaranchgolfclub.com
P: 520-625-5200 x806 C: 661-904-5484
1 HOUR PRIVATE LESSON (ADULT)
$80.00
1/2 HOUR PRIVATE LESSON (ADULT)
$50.00
1 HOUR SERIES (6 LESSONS)
$400.00
1/2 HOUR SERIES (6 LESSONS)
$250.00
HIGH SCHOOL/COLLEGE 1/2 HOUR
$35.00
Jon Vayre
Director of Instruction
Jon Vayre
520-235-9821
jonvayre@icloud.com
GROUP CLINICS
Group Clinics are offered at Canoa Ranch aon Fridays.
One clinic: $30 More than one clinic: $25
Call or visit the Canoa Ranch or Torres Blancas Pro Shop for a list of clinic dates and what each clinic covers.
---
GOLF SCHOOL
Each golf school provides approximately 5 hours of golf instruction, lunch at the golf course and on-course practice after instruction each day. There are instruction programs for every level of golfer. Schools cover full swing (drivers and irons) and short game skills to include putting, chipping, pitching, bunker play and uneven lies. Students will also receive an Antigua golf shirt, hat or visor and golf towel.
9AM – 12PM 12PM – 1PM 1PM – 3PM 3PM –
Instruction Lunch Instruction On Course
PROGRAMS DATES PRICE
2-Day thru May 2023 $750 per student
3-Day thru May 2023 $1,000 per student

Hotel Packages are available and may be booked direct with the Canoa Ranch Golf Resort. Complimentary hot breakfast buffet each morning is included with the hotel package. Call for golf school hotel guest pricing. 520.382.0450
or visit www.canoaranchgolfresort.com
GOLF ACADEMIES
One day golf academies are available. Each academy includes 4 hours of instruction and lunch. Students may golf after lunch at a discounted rate.
9A – 1PM 1PM – 2PM
Instruction Lunch
        1-DAY          thru May 2023         $350 per student
PRIVATE LESSONS
Private or semi-private instruction can be customized to meet your specific needs. Private lessons may be scheduled as an individual session or a series of sessions. Private lessons start at $50.
TYPE PER STUDENT
        1/2 Hour       $55
        1 Hour          $90
        2 Hours        $170
SERIES
        4 X 1/2 Hour   $200
        4 X 1 Hour      $325 
GROUP LESSONS
9-Hole Playing Lesson. Includes green fee and cart fee.
1 Player $150 2 Players $250
JUNIOR CLINICS and JUNIOR PRICING
Junior clinics and junior pricing is available. Contact Jon Vayre 520.235.9821 Jonvayre@icloud.com
JUNIOR GOLF CAMP JULY 2022 CANOA RANCH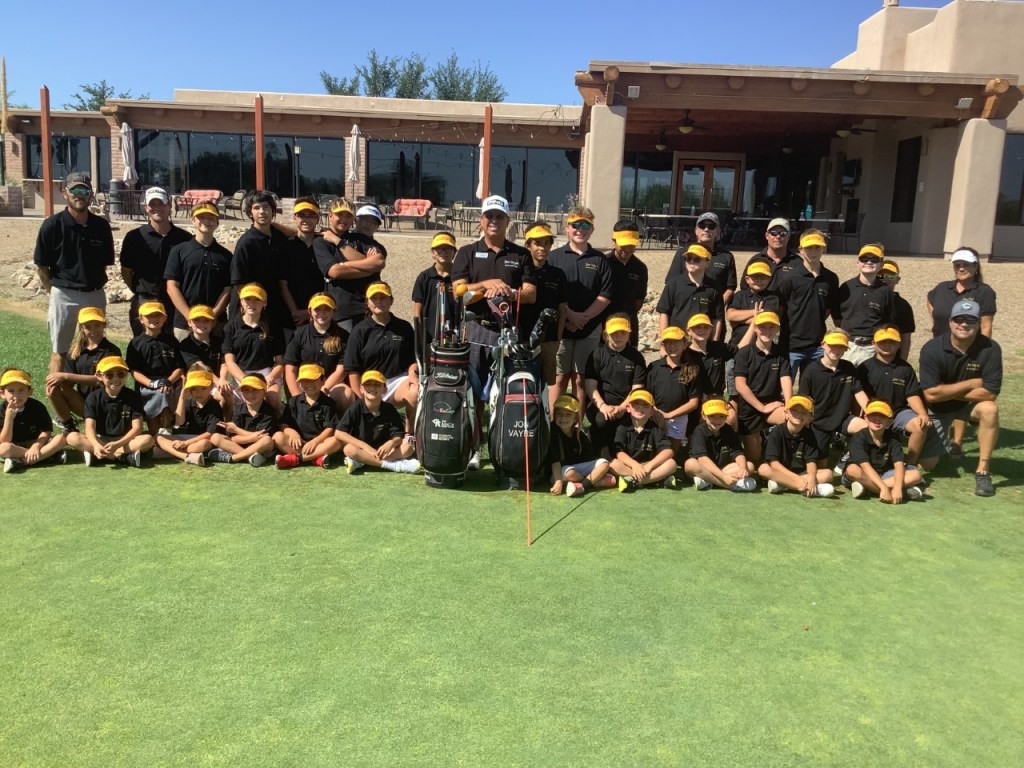 JUNIOR GOLF CAMP JUNE 2022 TORRES BLANCAS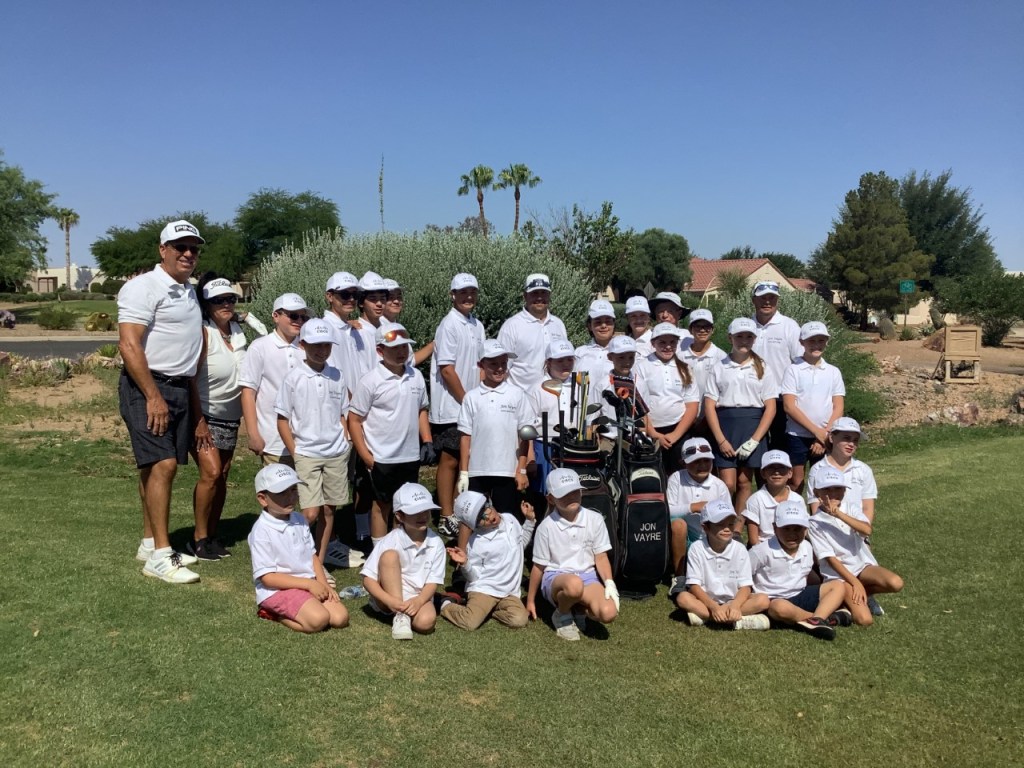 JUNIOR GOLF CAMP JULY 2021 CANOA RANCH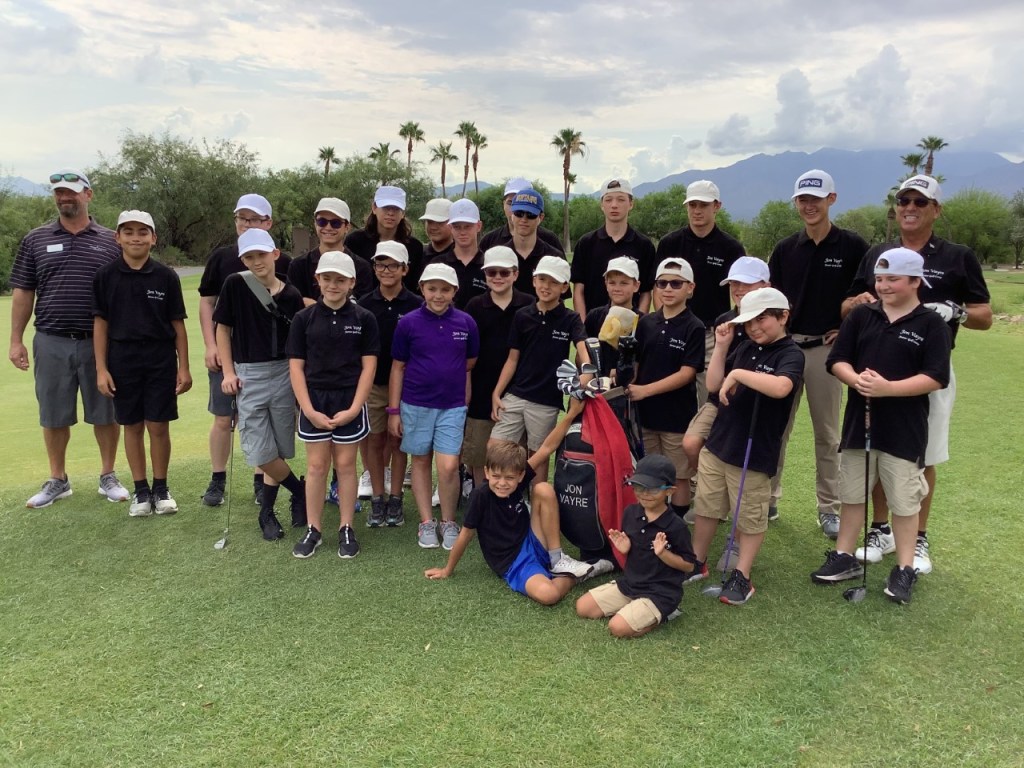 JUNIOR GOLF CAMP JUNE 2021 TORRES BLANCAS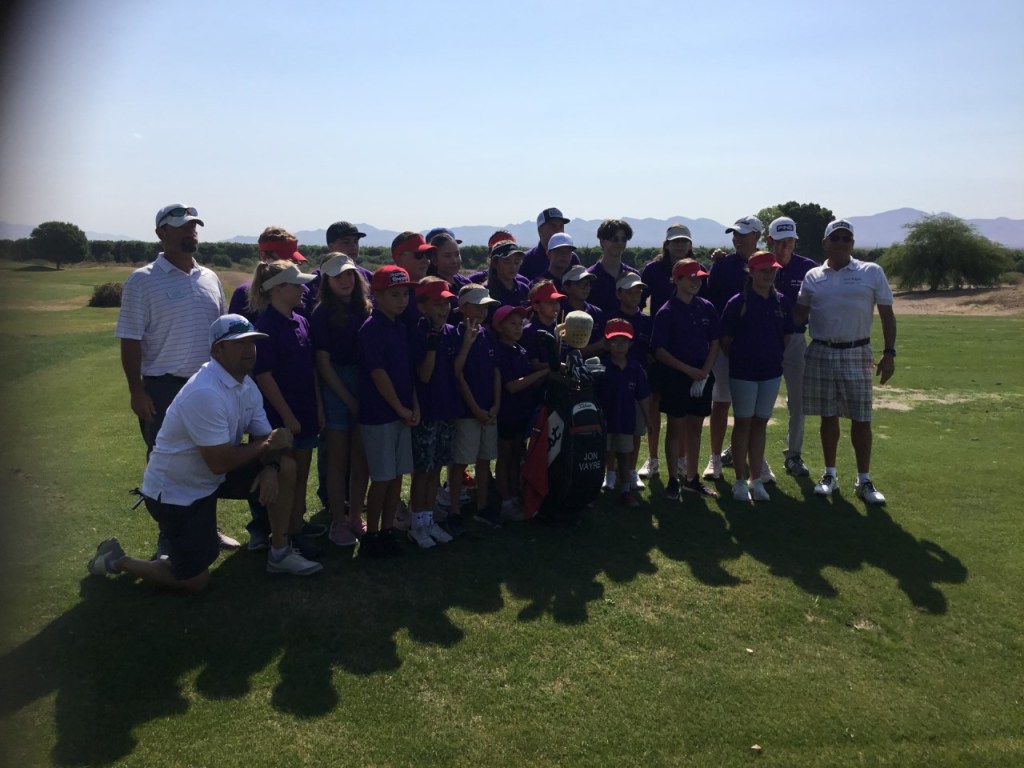 Jon's Ladies Clinic April 2021
Jon Vayre with his juniors.

About Jon Vayre, Director of Golf Instruction
Jon is a graduate from Ferris State University in Professional Golf Management, with a Bachelor's Degree in Business Management and Associate Degree in Marketing Sales.
He has an extensive playing career and has participated in numerous Ben Hogan, Nike, Canadian Tour and US Open qualifiers.
Playing experience includes winning Pro Am events in California, Nevada, Arizona, Virginia, Michigan and Wyoming.
His teaching career began in Virginia in 1985. Jon has 35 plus years of teaching experience nationwide, including Canada and Mexico.
Jon has been Director of Instruction at various Southern Arizona courses to include Tubac Golf Resort, Challenge at Santa Rita, San Ignacio Golf Club, Canoa Hills Golf Course, Torres Blancas Golf Club and most recent for the last five years with Canoa Ranch Golf Club & John Jacobs Golf Schools. He has given over 35,000 lessons, has extensive teaching experience and has helped golfers of all ages and all skill levels.